The Glacier Storms River Traverse Spirit
August 31, 2018 |
BY

Tsitsikamma Village Inn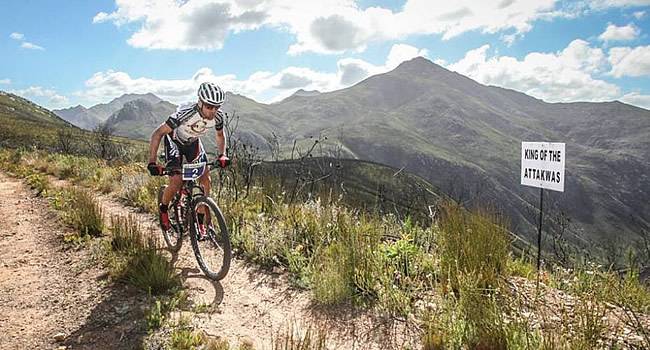 This year at the Glacier Storms River Traverse was full of excitement and many personal accomplishments. Our riders saw some of the most beautiful views of mountains, plantations and the coastline. The supporters had a blast at the Tsitsikamma Village inn whilst waiting for their friends and family to finish the course and head in for scrumptious meals and a celebration of the day's personal victories.

With the kids running around, the laughter of the supporters, the joys of the riders and the anticipation of everyone, this event was not to be missed. If you missed it, do not worry because Rookie Biesheuvel sumed up the spirit of the Glacier Storms River Traverse so perfectly in the following piece written by Michael Vlismas:

TSITSIKAMMA VILLAGE, Eastern Cape (12 August 2018) – Gauteng's Stuart Biesheuvel surprised even himself when he took the solo men's title in the Glacier Storms River Traverse and riding in only the second stage race of his short mountain biking career. And a veteran endurance athlete described his victory as exactly why this event is so important to local mountain biking.
The 26-year-old Biesheuvel, a Sandton resident who arrived at this race having only done one stage race before this, took full advantage of a race that prides itself on being a relaxed and fun introduction to stage racing and won the three-day event in a time of 5:51.06.
"It's fantastic and I'm quite surprised myself," said the 26-year-old Biesheuvel, who admits to still being "really new to this whole scene".
"It was a great end to such a good race. I loved the atmosphere of this race. It's made me think I may have to step up my training a bit and take this a bit more seriously."
And Carel Bosman, a veteran of endurance racing at both a mountain bike and running level, was thrilled to hear of Biesheuvel's experience.
"It's normally what happens at events like these. You don't have all your top professionals competing and it allows a rider like that to get a little bit of experience and build his confidence. I was looking at the times here and I noticed a lot of really talented youngsters in this field, and it's wonderful to see because that's the future of mountain biking in South Africa," said Bosman, who added that he was also pleasantly surprised by his experience at this race.
"This event has been such a surprise for me personally. You would never have thought you could find such an amazing race in this part of the world. There are so many riders here who are taking part in their first stage race, and you can see why they picked this one. The routes are fantastic. They're not flat, but it's exactly the stuff mountain bikers enjoy. You also don't want it to be overly technical. So although you need to keep your wits about you, it's still very family friendly. But even if you want to go hard, there's enough distance and enough climbing to test you.
"South Africa is by far the world leader when it comes to stage races, and that's the international market telling us this. There is no other country that puts together stage races the way we do it."

If you would like to read more about this amazing event, read more on The Storms River Traverse website at: www.stormsrivertraverse.co.za. All the photos of the event can also be seen on their Facebook page.

Be sure not to miss The Glacier Storms River Traverse of 2019. See you there!
Leave a comment
Be the first person to comment.
Using this site means you accept its
terms
| Copyright © 2023 Tsitsikamma Village Inn, Storms Rivier, South Africa
| website by